UNBOWED ATHEIST
reason the enemy of belief

Unbowed Atheist first appeared as a Demetrios Vakras blog when 10 articles were published on 15 June 2013. These articles can still be found at http://vakras.blogspot.com.au

SLEEP OF REASON BREEDS THEISM

www.unbowedatheist.com/mohammad_caricatures_blame_Jews.html
---
WHAT HAS THE DEPICTION OF MOHAMMAD GOT TO DO WITH "PALESTINE"? NOTHING, BUT
10 January 2015
---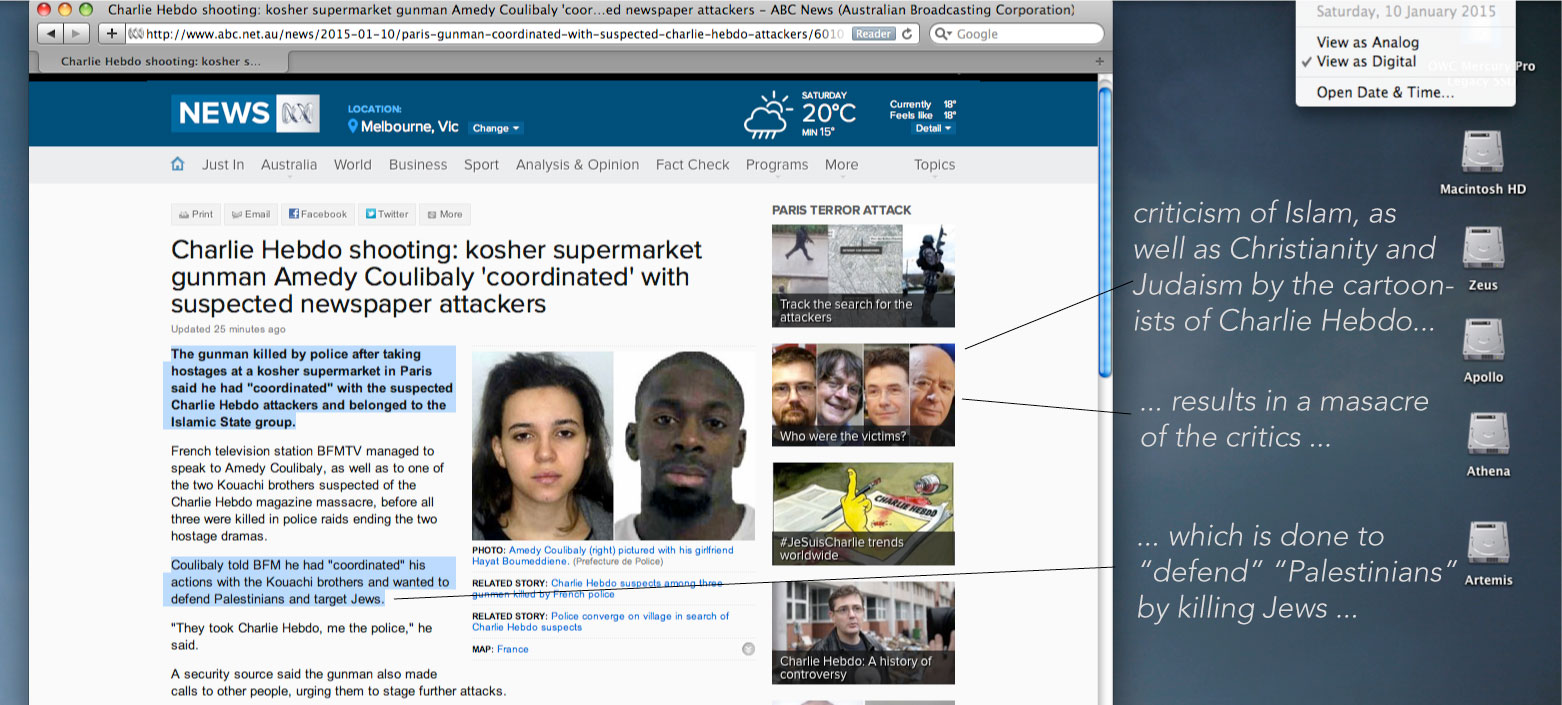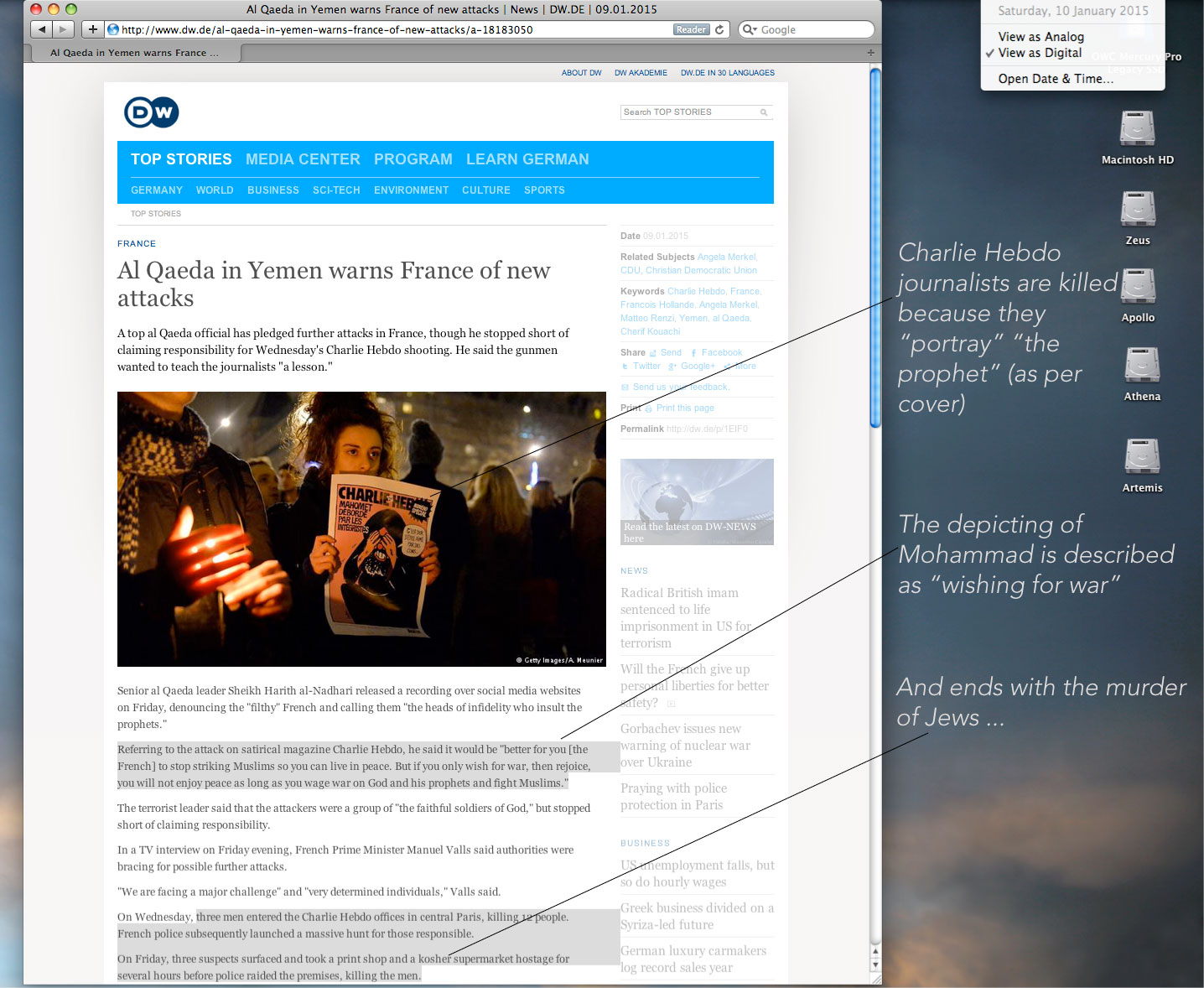 The depicting of Mohammad by French cartoonists never had anything to do with Jews, or Palestine, however, in January 2015 pious Muslims saw in their depictions something offensive. The pious Muslims, who Hollande and Valls insist are not Muslim, undertook to kill in retaliation for the insult to the prophet by killing cartoonists, and Jews, to defend "Palestinians".
the killing of Jews, unrelated to the cartoons, is not the defending of "Palestinians", it is an act of antisemitism
It should be reiterated that Charlie Hebdo never limited their criticism to Islam, but criticsed Christianity, Judaism and political leaders, so how does the targeting of Jews equate to defending "Palestine"? and why on earth are Jews targeted as a response to the depictions of Mohammad?
Hollande was unequivocal, the attack on Jews to "defend Palestinians" over cartoons drawn by others is an act of antisemitism.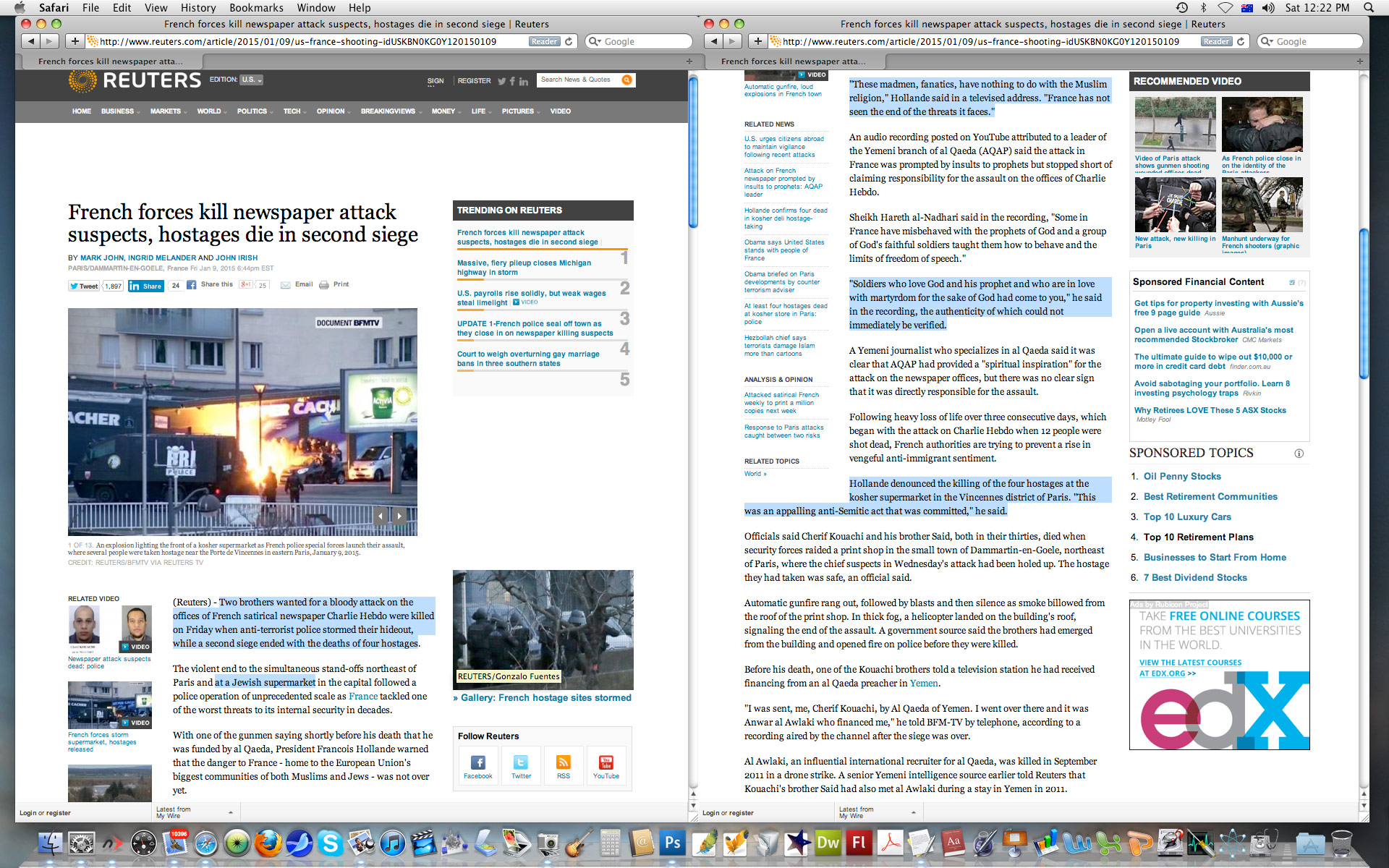 Epilogue
In 2014 Emiliois Kyrou ruled that an exhibition of surrealist art in which Islam, Christianity, Judaism and Zoroastrianism were criticised could be construed as "anti-Palestinian", because "Palestinians are oppressed people who resort to violence out of desperation and who were reacting to what the Jews do to them", no. 146 of his ruling against this author (available on Austlii).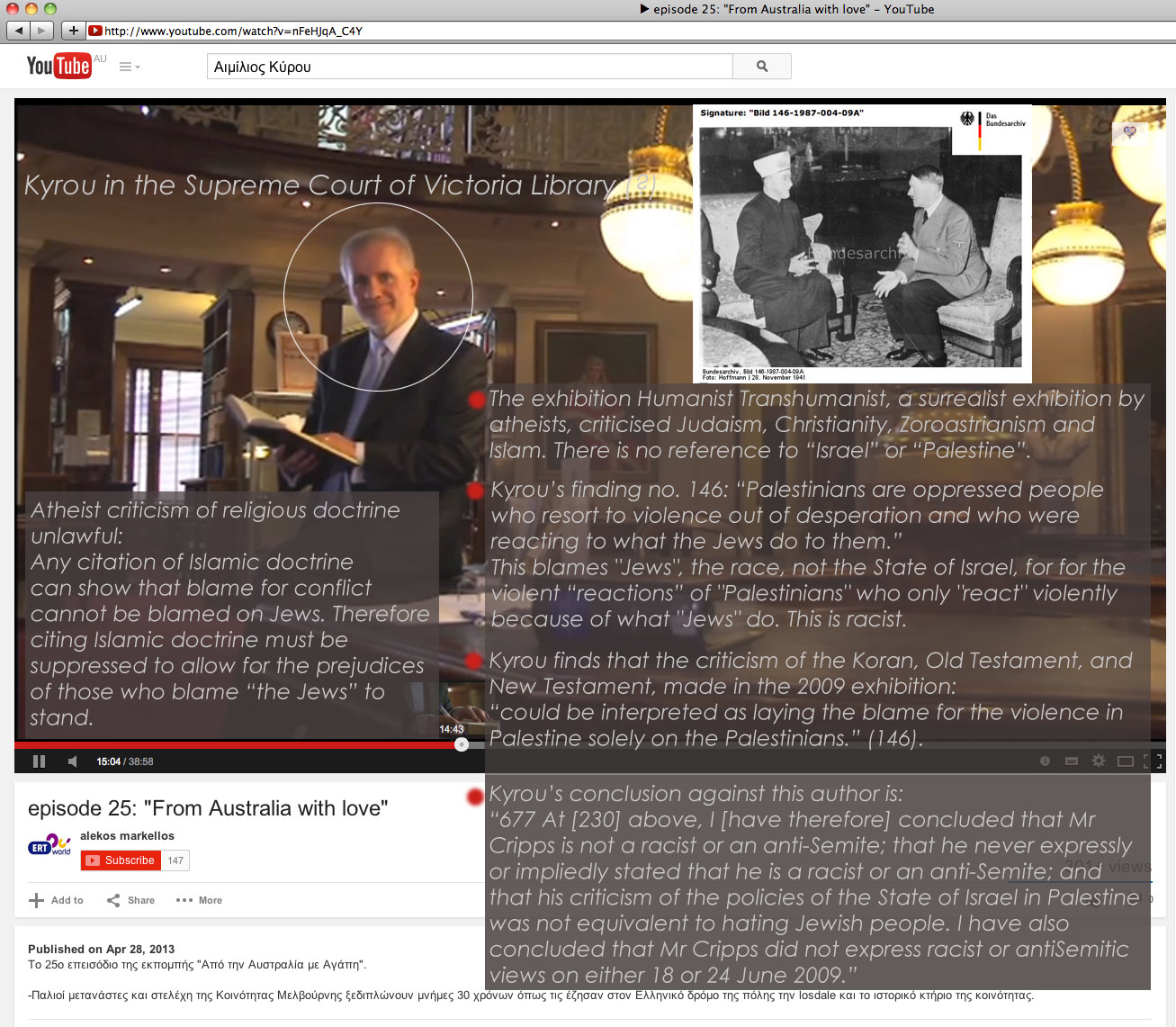 ---
A belief
is not the equivalent to a logical corollary. And, a logical corollary is not "an opinion". Australia's judiciary conflate these concepts and deem them to be of the same meaning.

---